INDIALANTIC SHUTTERS AND BLIND SPECIALIST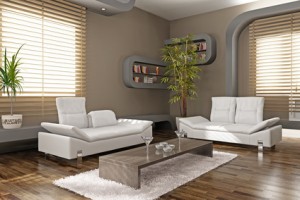 Having tons of windows in your home can be magnificence, but keeping them covered can become a nightmare.  The Blind Spot is an Indialantic window blinds & shutter specialist.  Since 1988, the Blind Spot has been supplying shutters, blinds and shades for Indialantic and surrounding cities.
In our showcase, we display hundreds of samples, which allow you to touch, feel, and picture exactly what blinds would be put into your home. The Blind Spot offers free design consultation, free measuring and free installation.
Our professional designers can help you improve the appearances of the interior and exterior of your home with high quality window treatments. Blinds, shades and shutters not only make your home look great, they provide you with protection from the sun and privacy from your neighbors.
The Blind Spot offers all types of window treatment services that include installing, cleaning and repairing window coverings.
Indialantic Window Blinds
The Blind Spot is the top choice for blinds in Indialantic, Florida. As far as window coverings go, blinds are a very practical choice. Most of our blinds come with drawstrings that are easy to open and easy to close.  They let you control the amount of sunlight that you want to enter your home.
We supply Indialantic will all types of blinds in a variety of styles, colors and designs. Some of the blinds that we offer include wooden blinds, faux wood blinds and vinyl blinds.
Our designers can help you figure out what type of blinds would look best in your house, if you are not sure what to choose. During your free consultation, our designers will help you visualize what your house would look like with different styles and colors of blinds.  This will make choosing the perfect window covering much easier.
Indialantic Window Shades
The Blind Spot also offers window shade installations to the residents of Indialantic.  If blinds are not the answer to your window covering problems, window shades can give your rooms a unique feel. Window Shades go on the inside of your home, and they are easy to pull down to block the sunlight from entering your home.
The Blind Spot offers a wide assortment of shades including roman shades, solar shades and skylight shades.  Roman shades give your home warm feel.  They are fabric shades that are seamless and gapless. They can be either completely solid or sheer.
Solar shades are the best choice if keeping the sunlight out is your number one priority. Solar shades are a type of roller shade that provides great protection from harsh UV rays.
Because skylights are located on your roof and often at weird angles, they can be difficult to cover. The Blind Spot offers great skylight shades, which make controlling the amount of sunlight in your home much easier.
Indialantic Window Shutters
Window shutters are also provided by The Blind Spot for homeowners in and around Indialantic. Unlike blinds and shades, window shutters generally go on the outside of your house.  They are great way to control the sunlight and protect your window from severe weather.
Shutters not only provide great protection for your windows, they can be a great feature to the exterior appearance of your home. The Blind Spot offers free installation on all their products.
Our designers can help you improve the outside appearance of your home with high quality and unique shutter designs.
Customer Reviews
The Blind Spot is Rated: 5 / 5
based on these 1 happy customer reviews.
---
"I recently purchased five top-down bottom-up shades. My first step was a visit to the Vierra office where Beverly explained and demonstrated several options. She gave me suggestions when requested and answered all my questions. Next, Donna came to my house for window measurements, shade details, and the pricing amount. It was a very relaxed meeting with no pressure to buy a specific shade. Two weeks later Derek and Kevin installed the shades. They gave me advice on cleaning and using the shades. All four employees I met were friendly, professional, and efficient. I am very pleased with my new shades and will use The Blind Spot again for any window treatments I need."
---
If you need to contact a Indialantic Shutters & Blinds specialist then please call 321.752.7288 or complete our online request form.