SATELLITE BEACH SHUTTERS AND BLINDS SPECIALISTS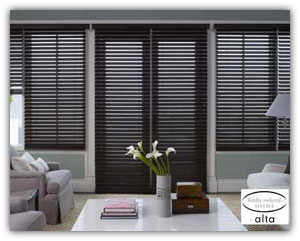 Having a bunch of windows on your house can be wonderful, but keeping the sunlight from entering them can become a nightmare. The Blind Spot is a Satellite Beach window blinds and shutter specialist. For over 25 years now, the Blind Spot has been providing shutters, blinds and shade services to homeowners in Satellite Beach.
The Blind Spot has a display room that exhibits hundreds of window treatment samples.  These samples allow you to touch, feel and see what your product will look like before it is installed into your home. The Blind Spot offers free design consultation, free measuring and free installation.
Our designing team can help you improve the appearance of the interior and exterior of your home with different styles and color window treatments. Blinds, shades and shutters not only make your home look amazing, they supply you with protection from the sun and privacy from your neighbors.
The Blind Spot offers all types of window treatments services including installation window treatments, cleaning window treatments, and repairing of window covers.
Satellite Beach Window Blinds
The Blind Spot is the best choice in Satellite Beach for window blinds installation. There is no other business in the area that can supply you with quality blinds like The Blind Spot. Blinds are extremely functional, and they can give a traditional or a modern look to your home.
The Blind Spot supplies Satellite Beach with blinds that come in all different styles and colors. Some of the blinds that we supply include wooden blinds, faux wood blinds and vinyl blinds.
Our designers would be happy to help you find the perfect window blinds to match the style of your house. During your free consultation, our designers can help you visualize what your house would like with different styles of window treatments. This will make choosing the perfect fit for you house much easier.
Satellite Beach Window Shades
Window shades, like blinds, can help keep out sunlight, which is very important during the hot summer months in Satellite Beach. Our line of window shades can be just what you're looking for, with simple, elegant designs meeting functionality in the middle. Our Roman shades are classic, with a subtle design that can range from opaque to translucent. Solar shades can block out UV rays and heat which can be ideal.
Our professional designers can help you decide which type of shades would look best in your home. You can take advantage of our free measurement service to ensure that your shades fit your windows perfectly.
Satellite Beach Window Shutters
Window shutters are also provided by The Blind Spot for homeowners in and around Satellite Beach. Unlike blinds and shades, window shutters are installed on the outside of your house. They are a great way to block sunlight and protect the outside of your window from harsh weather.
Window shutters can also improve the exterior appearance of your house and make it more marketable. Window shutter come in a wide variety of styles and colors, that can be matched to the current color of your house.
Our designers can help you change the appearance of the exterior of your home with free installation on all of our window treatments.
If you need to contact a Satellite Beach Shutters & Blinds specialist then please call 321.752.7288 or complete our online request form.