Roll Down Hurricane Shutters For Your Florida Home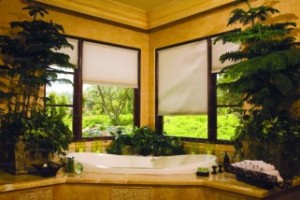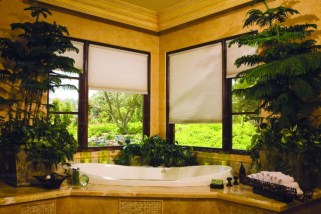 Hurricanes are a common occurrence every year. Tropical storms are generally increasing in our region and have done much damage to properties in coastal regions of the U.S. over the last year alone.
Homeowners often prepare their homes when they know a hurricane or storm is headed their way. But the savvy home owner will have their homes ready at all times. This way when push comes to shove, they are already prepared and they can focus on other things more important like removing their family from the area.
Instead of running to the store at the last minute to buy lumber or boards to protect windows, you can have hurricane shutters installed in your home. These shutters are installed on the outside of your home, protecting your windows from the highest hurricane force winds.
Hurricane or storm panel shutters are often made out of solid steel or aluminum frame. The provide superior protection when compared to wooden or vinyl shutters. They are generally less expensive than decorative shutters but are far greater in value. In fact, adding hurricane shutters to your home will increase the value of your home.
Most hurricane shutters are designed to be opened and closed with a hand crank, but mechanical operation is also available.
Advances in hurricane shutters included better track systems. The track system must provide enough strength and durability. Today's designs are more appealing than they were a few years ago, and more options are available that are aesthetically pleasing.
Another great thing about the roll-down hurricane shutters is that they provide great heating and cooling energy efficiency for the home. They provide maximum strength and durability from sun, storm, heat, noise, and weather extremes.
Since they are made from metal and are impact resistant, they also provide security for your home.
There are plenty of other options available for homeowners who are looking to protect their homes and belongings in the event of natural disasters. The windows are the most vulnerable area during a storm, so here are a few suggestions for your windows other than roll down shutters:
Impact Resistant Glass: This is a new way to protect your property. They are fortified to stand up to the impact caused by debris in hurricane winds and are custom built to fit any opening. Retro-fit your home with these windows and you will be glad you did.
Storm Panels: Storm panels cover the window until you remove them. They can be easily attached and removed.
Accordion Style Shutters: These shutters are easy to open and close, with heavy-duty nylon wheels. The can be locked securely for maximum protection. They are great for spanning long openings.
If you would like to learn more about roll down hurricane shutters, please call the Blind Spot at 321.752.7288 or complete ouronline request form.