SOLAR SHADES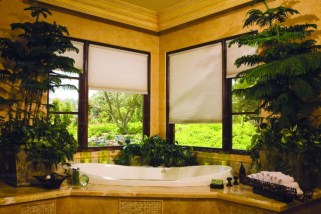 Solar shades are a type of roller shade that provides superior protection against the harsh glare from the sun and the harmful UV rays that go along with them. When choosing the right solar shade, you need to decide the openness factor – how opaque your want the shade to be.The Blind Spot can help you select the appropriate shade for your  needs.
Protect you and your family from the harmful glare, heat and UV ray output by the sun with solar shades from The Blind Spot. Come visit our showroom to see the many solar shades that are available. Choose from different openness factors, fabric colors and sizes. We can even imprint your photograph or company logo on your shade. Call us today!
Recent Articles
If you are looking for Solar Shades on the Space Coast, then please call 321.752.7288 or complete our online request form.